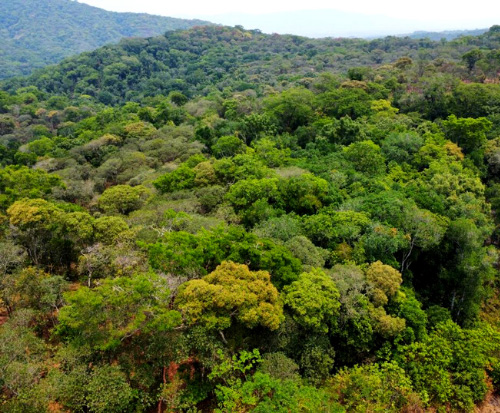 We have been working with communities in Nkhata Bay District for a number of years now to protect their forested hills.
They are a primary factor in regulating the annual rainfall in the area and because clearing the land here is pointless because the land is too steep and stony for farming, the hills are too remote for extracting firewood and erosion caused by deforestation washes away any decent top soil left.
By empowering communities to set up Forest Conservation Committees, these hills are being protected. Today there are 1,830 Forest Conservation members protecting 340sq.km of forest.
But why is regulating rainfall so important? 90% of the population in Malawi get their food from subsistence farming so rainfall and climate stability are not just issues for environmentalists, they are inextricably linked to poverty, health, and survival for local people.
You can learn more and support our forest conservation project here.