We are extremely grateful to be running another match funding campaign. Your generous donations can have double the impact and we have £25,000 available to match thanks to a generous match funding donor.
This year is a really important match funding campaign. While we rode out the metaphorical storm that has been the pandemic, we are now facing another medical emergency in Malawi, cholera.
The Match Funding Pledge Goal

One donation, twice the impact

This year is a really important match funding campaign. While we rode out the metaphorical storm that has been the pandemic, we are now facing another medical emergency in Malawi.
Cholera has long been a problem in developing countries where people do not have access to clean water and good sanitation. In several communities where we are running projects, people have cholera, and sadly not everyone recovers.
We are already repairing boreholes to ensure people have access to clean water but we would like to commit to building nine toilet blocks to improve sanitation too. Amongst those toilets to be built are some at Tukombo fishing site where the cholera outbreak has been particularly severe. Others will be built at schools and at Mwaya medical dispensary.
We are always blown away by the kindness of our donors and we thank you in advance for supporting this year's match funding opportunity thanks to a generous donor in America.
The match funding pledge is £25,000 and will run for a week from Sunday 25th September until Saturday 1st October. During this time, all donations made will be doubled so your donation really will have double the impact. The money raised will be used to build the toilets and support the other projects that we run in Malawi.
Thank you again, your support really does mean the world to us!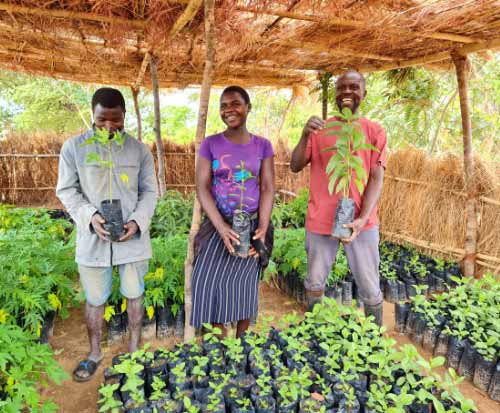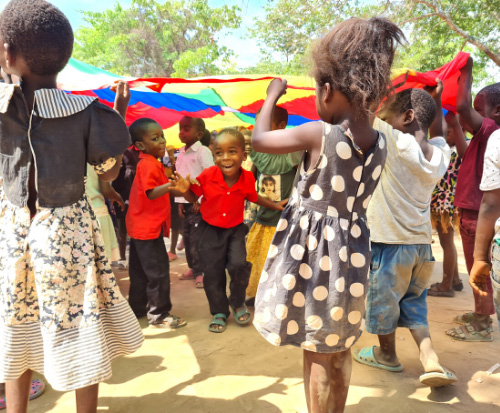 We believe in empowering local people to manage the projects which affect their own community. Our charity in Africa is big enough that it is making a huge difference in Malawi, but small enough that it remains effective, efficient, innovative and fun. Everyone involved is so passionate about what the charity is doing, and it is this great enjoyment and enthusiasm which makes Ripple Africa the charity that it is.
Your content goes here. Edit or remove this text inline or in the module Content settings. You can also style every aspect of this content in the module Design settings and even apply custom CSS to this text in the module Advanced settings.
Key Facts
Key facts
Researchers have estimated that each year there are 1.3 to 4.0 million cases of cholera, and 21 000 to 143 000 deaths worldwide due to cholera (1)
Provision of safe water and sanitation is critical to prevent and control the transmission of cholera and other waterborne diseases.
Cholera is an acute diarrhoeal disease that can kill within hours if left untreated.
Most of those infected will have no or mild symptoms and can be successfully treated with oral rehydration solution.
Severe cases will need rapid treatment with intravenous fluids and antibiotics.
Oral cholera vaccines should be used in conjunction with improvements in water and sanitation to control cholera outbreaks and for prevention in areas known to be high risk for cholera.
A global strategy on cholera control, Ending Cholera: a global roadmap to 2030, with a target to reduce cholera deaths by 90% was launched in 2017.
What is cholera?
Cholera is an infection that can cause severe diarrhoea and can be caught from drinking unclean water, eating food that's been in unclean water and eating food that's been handled by an infected person.

In most instances, it is found in places without a clean water supply or modern sewage system.
Safe water and sanitation
The best way to ensure that cholera is kept under control is to provide access to safe and clean drinking water and good sanitation.  In addition, educating people on the importance of practicing good hygiene in places where cholera is rife will also prevent other water borne diseases.
Your content goes here. Edit or remove this text inline or in the module Content settings. You can also style every aspect of this content in the module Design settings and even apply custom CSS to this text in the module Advanced settings.
Match funding in 2020
During a one-week period in October 2020, our very first matching campaign was held with enormous success—all made possible because of US donor Robert Fish and his Charitable Trust.
A philanthropist by nature, Rob has been impressed by Ripple Africa's ability to implement simple solutions to some of Malawi's most urgent needs with remarkable success. He especially agrees with the charity's focus on giving Malawians the opportunity to lift themselves out of poverty rather than relying on aid organisations for handouts.
In just seven days, Ripple Africa supporters responded to the call by donating more than £25,000, which was doubled due to Rob's generosity. 
Match funding in 2021
In 2021, thanks to the generosity of long term supporters, Duncan and Fiona Allison, we held our second match-funding opportunity.
The match funding pledge ws £20,000 / $25,000 and ran during the Easter period. The couple chose to support us as Duncan worked in Malawi in the 1960s and then returned to Malawi in 2015 to show his wife where he had been working. It was during this trip that they visited Ripple Africa, having been supporters for a number of years by then. Read Duncan's full story below.
–
Africa at last. It was 1963 and the flight was much longer than I had ever experienced but I was on my way to my first job. After stops in Athens and Kampala our plane finally landed in Johannesburg. Trains took me to Salisbury and finally to Blantyre in Nyasaland (now known as Malawi). Five years of university, the last two in the US and then Trinidad, had prepared me for being an agricultural officer in this British colony in Africa.
My first assignment was helping tea plantations select the best land for expanding their operations – tea bushes require six feet of fertile soil. After a few months I was transferred to Mzuzu in the northern region, 500 or so miles away, where I was responsible for developing tea and coffee production. There were no tarmac roads and our little town had virtually no stores. A cow/bull was slaughtered each day in the small market so the earlier you got there, the better the cut of meat!
I had to travel most weeks and needed my small tent which I pitched outside villages. Drinking water was a challenge so I always had to take an adequate supply – washing was always delayed! There were three local languages in the region but all the local people were extremely friendly and spoke. I was never for a moment concerned about my safety.
The three years passed quickly and it was soon time for me to return to England for my "long leave". I had decided not to stay in the Foreign Service because British colonies were rapidly becoming independent and so were more likely to appoint local staff.
After working for the DuPont Company in the UK, then Europe and finally in the US, eventually I retired and there was a chance to do some traveling for pleasure with my wife. One of our big trips was to Malawi for her to see where I had been working prior to employment with the DuPont Company.
In 2015 excellent planning by a local Malawi tourist company arranged a truly memorable and very enjoyable personal tour for us. We saw the important tea district in the Southern Region, stayed at a hotel on the lakeside, visited two wonderful game reserves and finally reached the Northern region where I had worked for over two years of my three years there.
We had made sure that the plan for the tour included two days at Ripple Africa based on the lake side close to where I had been living. We had been supporting the organization – which had been operating in Malawi for several years – and were lucky to be there when the founder of the organization was visiting.
After years of working in the country Ripple Africa had fully recognized the critical needs of the people which were adversely affecting their lives. We only had time to see some of the projects and activities that had been instigated. We built – under supervision – a cookstove that had been designed so as to contain the actual fire. The home-made bricks contained the fire so greatly reducing the amount of wood required, concentrating the flames and so being much safer for families with children. Women saved hours every week not having to collect firewood. We also saw nurseries where young trees were being grown so that they could replace those trees that had been cut down for firewood or destroyed by fires.
The local Malawi staff were clearly devoted to their jobs and collaborated with local village leaders and government officials to instigate better practices. We had the chance to meet several of the local staff and were impressed by their enthusiasm and obvious dedication and love of their work. Current effort and investment are being invested in the lake right on their doorstep.  The lake has the highest number of fish species of any lake in the world so represents an extremely valuable economic resource. Ripple Africa has been able to introduce better fishing practices that ensure no fishing during breeding season and nets that collect only the larger fish. This is being achieved by working closely with local village and government officials. The lake should be a wonderful resource for supplying healthy fish and enabling fishermen to gain a much more secure living.
My wife and I have vivid memories of our travels in Malawi. We were constantly amazed at the number of people walking most of the roads at all times of day. The population was just over four million when I was there in the mid-1960s and had reached 18 million when we visited. It is forecast to reach 40 million by 2050. There is a huge challenge to find jobs for all these people in a country with no industries except for agriculture and some tourism.
Luckily the central government has been stable and development orientated. By working closely with the local people, regional and central government, Ripple Africa's inspired projects, funding and dedicated hard work play a vital role in improving millions of lives. Malawi has managed to retain a stable government with a tradition of peaceful interaction between the many different tribes. It needs all the financial help we can offer.