Your school can make a positive difference to pupils in Malawi
There are lots of education charities in Africa. We run pre-schools and support primary and secondary education in rural Malawi. Many schools nominate a chosen charity to be the recipient of school-wide fundraising and support. We might be your chosen charity of the year, for a term or maybe a one-off fundraising exercise.
Ripple Africa would love to have the support of more schools. If your school would like to hear more about our work with the people of Malawi and learn about what it is like to live in a Malawian community, contact a member of the Ripple Africa team – we would love to tell you more!
Or alternatively click here to find out more and to see how you could be our charity of the year.
Download our Fundraising Pack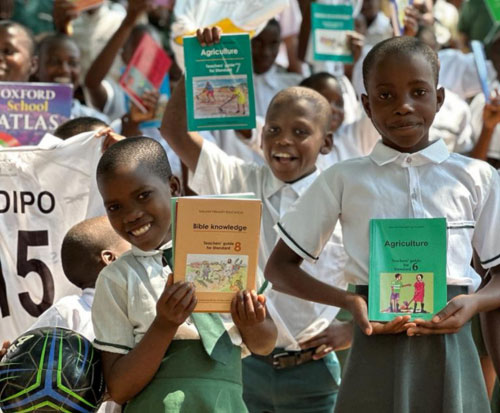 Education Charities in Africa – Twin Your School
If you have ever wanted to make a positive difference to children in Africa, then this is your chance. A chance for your pupils to learn about life for children in typical rural Malawian schools, and a chance for them to help their twinned schools provide a better quality education for their pupils. The government of Malawi has very little money to spend on education and many schools have very large class sizes, poor school buildings and no money for basic resources such as books and other teaching materials. This is where your school can help!
We run and support numerous environment, education and healthcare projects in Nkhata Bay District in northern Malawi. 
What does Ripple Africa do in the education field?
We have built and run eight Pre-schools, providing foundation education for over 900 children per day.
We fund four trainee teachers in some of our local Primary Schools.
We build new classroom blocks at local Primary Schools.
We have built and support a Secondary School, including a girls' dormitory and computer laboratory.
Download our Education Guide
We will send your pupils photographs and information about the Malawian schools and the students attending them.
Your students will be invited to make fun and educational displays or flash cards for Malawian schools.
You will be able to compare your school with Malawian Primary Schools.
You can really help us improve education in Malawi by raising funds to help us support the Malawian schools.
We will send you and your school a personalised painting or letter from the children you are helping after each fundraising activity.
Teachers are welcome to volunteer in Malawi at one of their partner schools.
Please note that we do not offer a penpal service.
This is a fun and educational exchange designed to educate both schools involved. A chance for your students to help Malawian students whilst learning about what life is like for them. A chance to be part of making big things happen as part of Team Ripple.
£25 could send five children to
pre-school for a month