On March 17th, I (Kay) had the privilege of representing Ripple Africa at the NGO Commission on the Status of Women, a two-week forum featuring over 500 sessions, all with an overriding theme of promoting gender equality and the empowerment of women and girls.
Due to the Covid pandemic, the event was virtual this year, allowing people from all over the world to attend. Together Women Rise (formerly known as Dining for Women) and UNICEF USA co-sponsored a session titled "Women, Gender Equality, and Climate Change", where I served as a panelist along with representatives from UNICEF USA, Women's Earth Alliance, and Health in Harmony.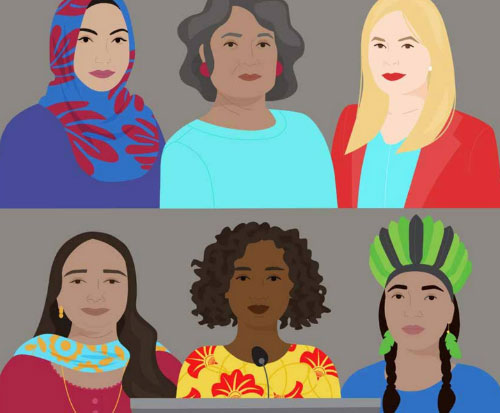 The objective of our session was to raise awareness about the deep connection that environmental issues and climate change have on the health and well-being of girls and women, and highlight various projects we have in place that tackle these challenges as they relate to gender.
During my allotted time, I spoke about the deforestation issues plaguing Malawi and the serious repercussions for women. I highlighted the multi-faceted approach that Ripple Africa is taking to successfully address the crisis through our forest conservation, tree planting, and fuel-efficient cookstove projects, as well as our various initiatives which focus on a root cause of deforestation – Malawi's rapidly growing population.
I never grow tired of telling others about Ripple Africa and our team of dedicated men and women who work tirelessly to lift up their country. I am reminded, however, that Ripple Africa would not exist without the support of those who believe in what we do and are willing to help fund our projects. Together Women Rise is one of those partners. Not only have they made a substantial financial investment in our cookstove project, but they continue to provide opportunities for us to share about our work and impact. Many, many thanks to them for walking alongside us in our mission and all they have done to support us over time.