Mwaya Mondays- Vol. 20, Monday 22 October, 2012
By RIPPLE Africa volunteer Lindsey:
"Wow… another fantastic and exciting week here at Mwaya Beach with RIPPLE Africa. It has been a short week due to us all having Mother's Day off on Bank Holiday Monday, this was well appreciated after the large amount of partying, dancing and pear wine we consumed last weekend at the Moonrock festival!
The highlight this week was an unexpected invite to a local wedding from Jimmy, RIPPLE Africa's Pre-School Coordinator, to a family wedding. The wedding took place on Saturday at a local church and celebrations started as early as 10am with the bride arriving wearing a beautiful lacy white dress and the groom all suited and booted. They were danced into the church by brightly dressed bridesmaids and a large wedding party. The whole ceremony was packed full of joy, smiling faces and plenty of singing. This was followed by a lovely meal of rice, tomatoes and beef that was prepared for us especially by Jimmy and his family. Ashley baked the wedding cake which we had to cut up in order to transport. We hadn't realised that it is tradition for the bride and groom to cut the cake in front of the all the guests so we had a near miss but Phoebe managed to patch it together with crumbled biscuits so that they would never have known!!! The whole day was thoroughly enjoyed by all and we feel very privileged to have attended.
Monika and I feel like we have finally settled in at Mwaya Beach now with a regular programme assisting at Chintheche Rural Hospital, Kachere Health Clinic, Kande Health Clinic and assisting Collins in rehabilitation. We are coming across many obstacles along the way, including some as little but important as no soap or mops at Chintheche Rural Hospital. Thankfully Joan very generously donated four bars of soap which was greatly appreciated… especially in the delivery room which is busy every hour of the day! This week they have run out of mops so I am going to donate a few to keep them going for the time being while I try and make a longer term arrangement. We also have some exciting news as this week was the first week of the health club that Monika and I will be running every Thursday afternoon here at Mwaya for teenage girls and boys. The topics are being chosen by the students themselves so we look forward to the topic of contraception next week.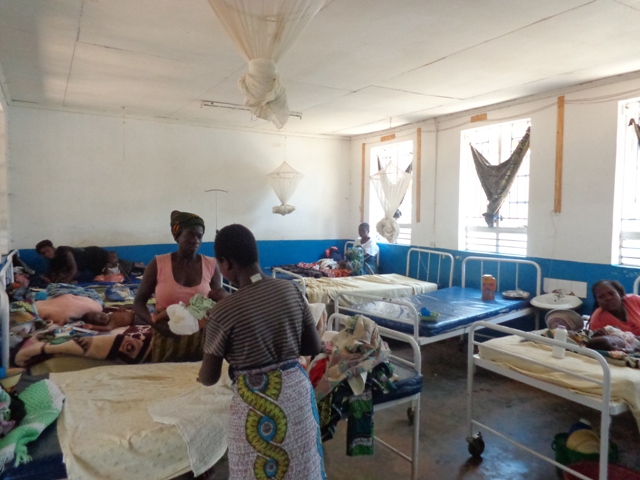 Ashley has been continuing with the teaching at the preschools and she is also making great progress with her one to one reading support which happens every day for 20 minutes. Introducing group work at the preschools is also going down well and means that there is more chance for art and focused number and phonics work, but of course there is still plenty of time left for dancing!
Matt and Jess have been continuing their research into compost toilets, trying and testing and looking into all the different designs. We look forward to the first one that they build hopefully here at Mwaya Beach for us all to sample. I'm sure the plants will love it!!! Please have a look at the JustGiving page if you wish to contribute- the project has been grandly titled "Shitty Solutions"! They have also been busy bees putting up the first of four bee hives at Kapanda secondary school. I'm sure this will be very exciting for the students with something completely different and it is all completely self sufficient and will be a great part of the student's agricultural class.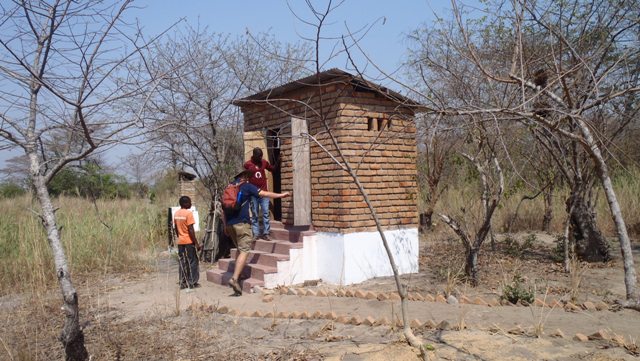 Phoebe has purchased some locally made mats for Mazembe preschool so that all floor activities can now be done on the comfort of the mats rather than the floor. I'm sure the children and their bottoms are very grateful Phoebe…Thank you! She also now has a large turnout of 22 people to the adult literacy group at Mazembe and shortly she will also be running a second adult literacy group at Mwaya library once the rest of the reading tables have been made. This is in the local carpenter's best interests as he himself can't wait to attend and improve his literacy!
Grace has been continuing with her Art club at Mazembe and Mwaya primary school and she is setting up support at Mazembi primary school looking at getting local artists in to help teach them the curriculum along with donating some of their own work to help with the cost of materials. Joan has been busy as ever at Kapanda secondary school and with tutoring in the afternoons.
After a tiring week we all deserved a much needed relaxing Friday night. Charlie and Matt made some banana wine which has been fermenting for quite some time now… we all enjoyed drinking it sitting around the fire with some marshmellows. What a perfect treat!
Monika has departed us for 10 days to go off on a safari. We wish her a great time and can't wait to hear all about it! Au revoir Monika, have fun! We have had two new volunteers join us this week, Katie and Clare who seem keen to get stuck in."
Don't forget to check back next week for the next instalment of Mwaya Mondays!