APPLY TO VOLUNTEER IN AFRICA
Complete the online Enquiry Form. We will then contact you with details about how to make a full application.
Please note: We are now accepting volunteers again. Our volunteer placements are extremely competitive and, in order to have enough time to fundraise, please apply well in advance.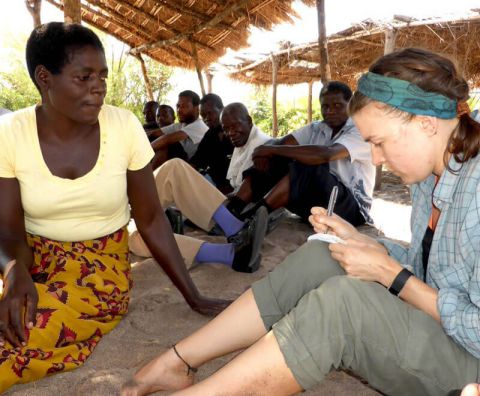 Apply to Volunteer in Africa – What Happens Next
Once you have completed your application, we will assess where your skills best fit in with our projects, and we will contact your referees. Once we have processed your application in full, we will e-mail you to let you know if you have been accepted. Your acceptance e-mail will also include a formal offer of placement, which must be signed and returned to Ripple Africa.
Important Note: Please do not book your flights until you have received a formal placement offer from us.
The costs to volunteer, which cover your accommodation, must be paid four weeks before departure. These costs are not part of your fundraising.
Volunteers must raise money for Ripple Africa before departure. The time leading up to your placement is a fantastic time to fundraise. Your enthusiasm and excitement will be infectious, and fundraising is a great way to involve your family and friends in your imminent life-changing experience in Malawi. Also, your time in Malawi will be all the more meaningful when you are able to see in person all the great work you have helped to fund. There are lots of great ways to fundraise, and we have lots of tips and resources to help you. Read our Community Fundraising page to get started now.
Please note: We must make it clear that, when you start fundraising, you are fundraising for the charity, not for your own costs. You are solely responsible for paying the accommodation costs for your volunteer placement. We do not agree with volunteers fundraising from family and friends to pay for the cost of their placement, and you should not use your fundraising page for this purpose. This is because your volunteer fee goes towards covering your own accommodation costs, so you would essentially be asking people to donate to YOU AND YOUR ACCOMMODATION in Africa. Ethically, this is very different to asking people to donate to the charity itself. We expect our volunteers to fundraise, so please have a look at our Community Fundraising page to learn how.
You can read past volunteer stories in our News section.