Well, it's a "Mwaya Wednesday" as lovers of the popular Mwaya Mondays blog feature have had to be patient for their latest instalment. It's been a very busy couple of weeks for our UK team as we have been celebrating our 10 Year Anniversary in London last week, and have been busy hosting three special members of our Malawian team here in the UK. While we are only just returning to life as usual here in the UK, volunteers in Malawi have been working hard on the ground. We'll be updating you shortly with our own adventures here in the UK during this special time, so watch this space! In the meantime, here's the latest in a continuation of the Mwaya Mondays series, with an entry from RIPPLE Africa healthcare volunteer, Marije Saunders:
"This week at Mwaya Beach there have been a number of departures and new arrivals of volunteers. Rose left (after her second time working for RIPPLE) and we also had to say goodbye to Paul. This is also the week that we welcomed Emma and Anna, both from the UK.
I started the week off with Collins, who manages the Disabilities and Rehabilitation project, and we went to visit some of his patients. One of his patients- a boy suffering from malnutrition- is doing better now due to nutritional recommendations and some food supplements. We also saw a boy with Cerebral Palsy who is doing well and Collins thinks is progressing quite rapidly. The first week I was here we also saw a girl who had a clap foot and after surgery she can stand normally on her feet again which is great to see!
On Wednesdays, I've been helping Janet the nurse out with her prenatal clinic. Kate showed me around one of the first weeks I was here, and I took over her role. It has actually been easier than I could have imagined adjusting to the basic equipment!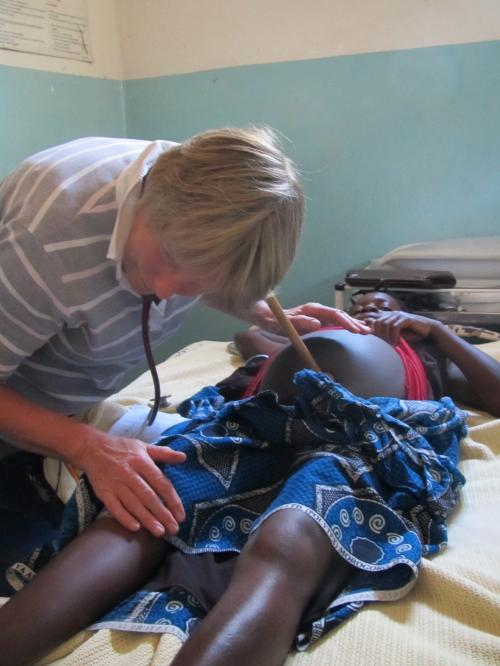 At Health Club we are busy with the subject of HIV at the moment. The Health Club members made a leaflet in English and Chitonga with a little help from us (in the English version of course! We are not really masters in Chitonga (yet) haha!) Mwaya is still great. The views from my chalet are stunning. Every morning when I wake up I am once again impressed by Malawi's beauty! Also the people are really kind, especially the children are really sweet!
After the work during the day there's also time to relax and have fun together. We play a lot of cards in the afternoon and we enjoy having some drinks together.
This weekend is a special weekend because we are celebrating the birthdays of Kendall and I. Let's just not mention what age we are turning! 😉 We are staying at Mayoka which is a lovely lodge in Nkhata Bay. Although Mwaya Beach is fantastic, it's good to see some more places in Malawi now and then which helps us to better appreciate the country! I wish you all a great week and greetings from all the volunteers!"
Stay tuned next week for the latest instalment of Mwaya Mondays, and don't forget to check back soon for a summary of our special events here in the UK!