We're really excited to announce the opening of the new computer lab at Kapanda Secondary School in partnership with IT Schools Africa.  This incredible facility has been equipped with 60 desktop computers for students, one laptop for the teacher, a digital projector and a laser printer. Pretty impressive isn't it?
Kapanda previously worked with just five donated laptops but now the school is the only community day school in the area with ICT facilities. This will have a real impact on the levels of IT literacy in the district and enable more people to access ICT education. In fact, the lab actually provides these students with better quality computer facilities than many other top government boarding secondary schools in the region.
Building work started in June and the computer lab was officially handed over to the school this week.  The team have worked really hard to complete it in such a short time and to such a high standard.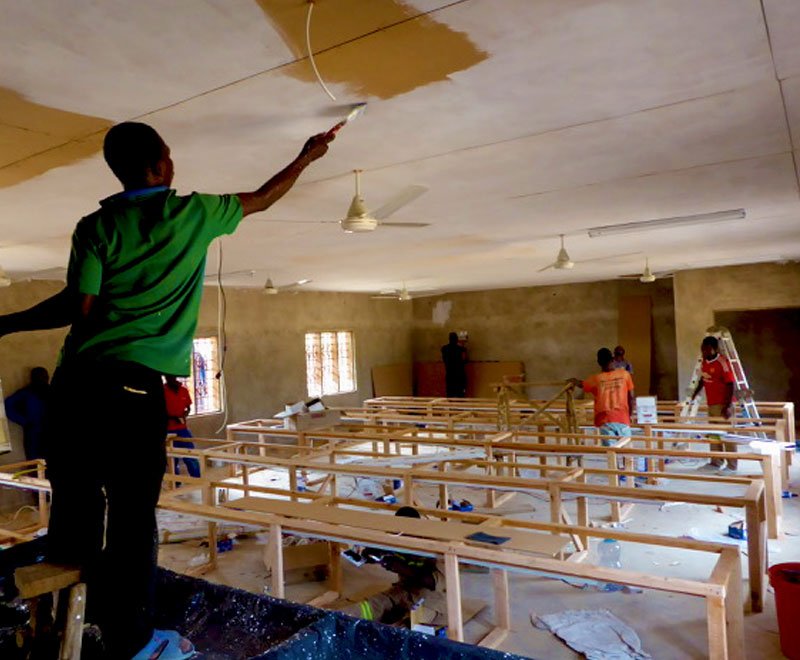 The lab will enable all of the school's teachers to use the facilities for lesson preparation, saving them valuable time and improving teaching aids. In addition, teachers can use power point presentations when delivering lessons, in line with the new curriculum.
The computers have been pre-installed with educational resources and are networked. The aim is for the students to be equipped with computer literacy skills so they can sit and pass exams to prepare them for the future and will improve students' opportunities.
Kapanda might also be able to make an additional income by running an internet café after school hours, giving access to locals and RIPPLE Africa volunteers to use the internet as well as write and print any documents needed.
Working in partnership with IT Schools in Africa has ensured this project has been able to be achieved, the perfect example of why charities and NGO's should work together.