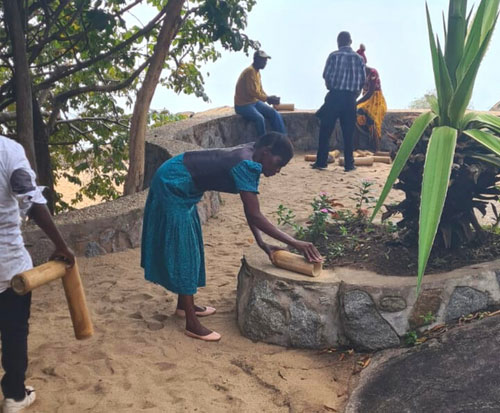 Have you had a relaxing weekend? For our pre-school teachers, they've been enjoying a well deserved break.
Education volunteer Chileshe arrived a couple of weeks ago and she has been running various training workshops both at the pre-schools and as a group.
The workshops have been designed to cover the areas that the teachers have asked for support in and one of those is resource making.
Chileshe certainly has an eye for finding resources from natural materials and as you can see, the teachers are busy making something. Keep an eye out to see what they made and the resources in action!