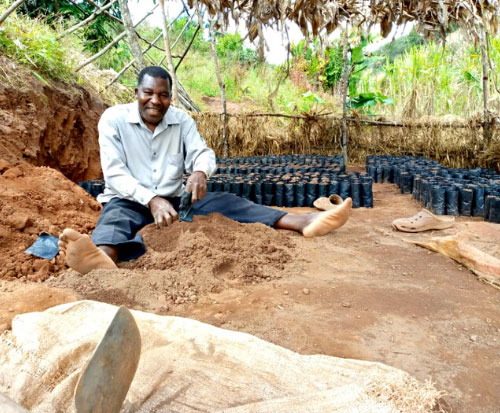 62-year-old Petros has his work cut out. He is busy filling thousands of tubes ready to sow 5,000 tree seeds.
Father to seven children, Petros explained that as the trees grow he will coppice branches for firewood and in the future he will be able to sell the timber to fund everyday necessities, to build a good house for the family and to pay school fees for his family.
By helping people like Petros grow more sustainable sources of timber, Ripple Africa is reducing the pressure on indigenous forests, allowing deforested areas to naturally regenerate.
See just how much of a positive impact is being made in our next news story.