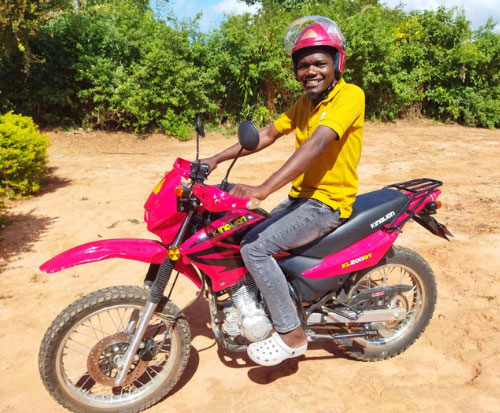 Our environmental projects cover hundreds of kilometres across five Districts in Malawi.
To avoid lots of time travelling in minibuses, we equip as many of our managers and coordinators with motorbikes so that they can cover their areas in a shorter space of time and use their time more efficiently on their project.
This year we have bought new motorbikes for nine managers including Francis who runs our Sweet Potato Project.
For anyone who missed it, we have previously shared a film about the benefit of these motorbikes which you can watch here on YouTube.