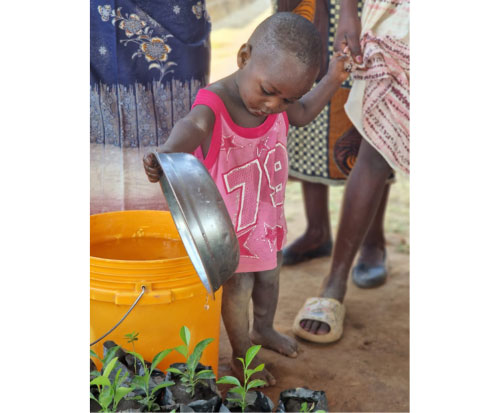 All members of the family get involved when it comes to raising fruit tree seedlings as members of the community fruit tree clubs bring the little ones with them when they tend to the tree nursery.
They often start copying what the adults are doing and this little one wanted to get in on the action and water the seedlings – literally one drop at a time.
Each Fruit Tree Club raises between 1,000 and 1,500 fruit tree seedlings including papaya, guava, avocado, lemons, oranges, tangerines and tamarind.
How can you help? £1 is one tree – and that tree not only provides a source of food to a family but a source of income too. Learn more here.