Mwaya Mondays- Vol. 18, Monday 8 October, 2012
By RIPPLE Africa volunteer Ashley:
"It's been another fantastic week here at Mwaya Beach. We have all been busy with school, tutoring, the Changu Changu Moto project, and exploring our new home…
Grace and myself have been enjoying singing, dancing and drawing in the sand with the primary and pre-school children. It has been great getting to know the children even better and to see them becoming more confident with the English songs, games and sounds we have been teaching them. The staff are all so welcoming and excited to have us there too, and we enjoy a natter about topics ranging from Nazi Germany, to how to build a toilet once the children have gone home. Joan, Polly and Jess have been busy teaching away at Kapanda secondary school, as well as offering lots of tutoring sessions in Physical Science, Biology, English and Computing in the afternoons. These are well attended and provided much needed support and encouragement for keen and hardworking students. After keeping Physical Science and Form 1 Maths running over the last few weeks, Polly and Jess will now be freed up to help some other projects because a brand new Physical Science teacher has been hired and the other Science/Maths teacher has returned, which is great news. Hopefully more teachers will be lured to work at Kapanda with the promise of new teacher's houses on the grounds of the school. The site was visited by officials and building will soon commence so a huge thanks to those kind people who have contributed to make this possible.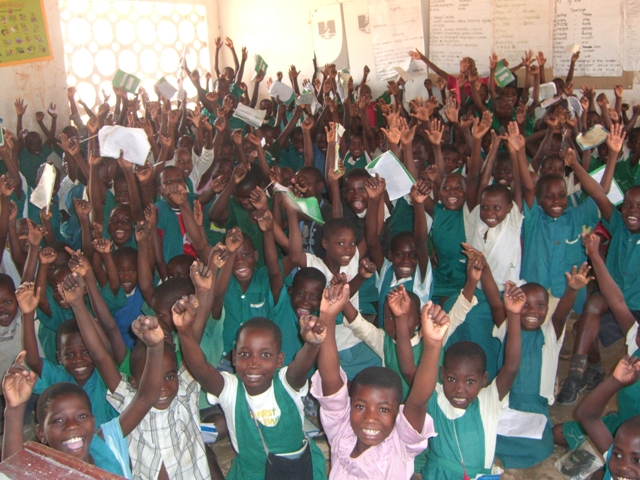 Mwaya Beach now has three new residents- Monika, from Canada, and Phoebe and Lindsey from the U.K. They have arrived filled with ideas, expertise and excitement and wasted no time in throwing themselves into it all! They enjoyed tours round the area, visiting the schools and tree nursery as well as the medical clinics, where they met four brand new babies! Monika has loved using her skills as a physiotherapist, visiting patients in their homes with Collins. Lindsey has begun as a nurse at the Kachere clinic, assisting the only other nurse there with her 100 plus patients. Phoebe has returned to RIPPLE after a visit last summer, and has brought with her a printed story of Barton's, the assistant librarian, which is now proudly available in the library. Phoebe will be sharing her time at Kapanda, the preschools and establishing story-telling sessions for adults at the Mwaya library. Charlie has been very patient helping everyone settle into the ways of Mwaya as well being hard at it with the Changu Changu Moto project. He has enjoyed the company and data entry skills of Grace and Joan in Chintheche for a few days this week. Riya also returned to Mwaya after spending 6 weeks travelling round Malawi researching and campaigning. She appreciated the fine food and hot showers of Mwaya for two nights before heading onto South Africa.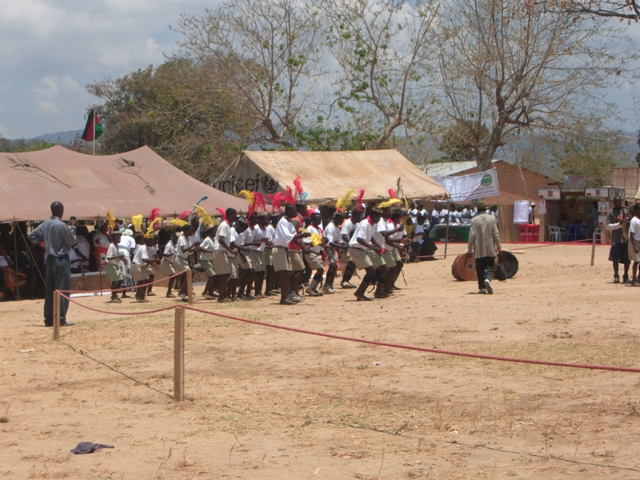 The Vice-President visited Kachere on Thursday for National Literacy day, celebrating adult learner's achievements. Jess, Polly and Ashley joined in the celebrations that included local dances by women wearing orange chinteges branded with Joyce Banda's face!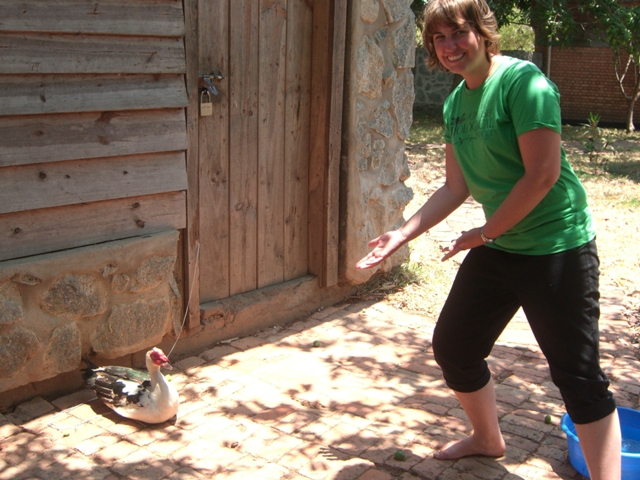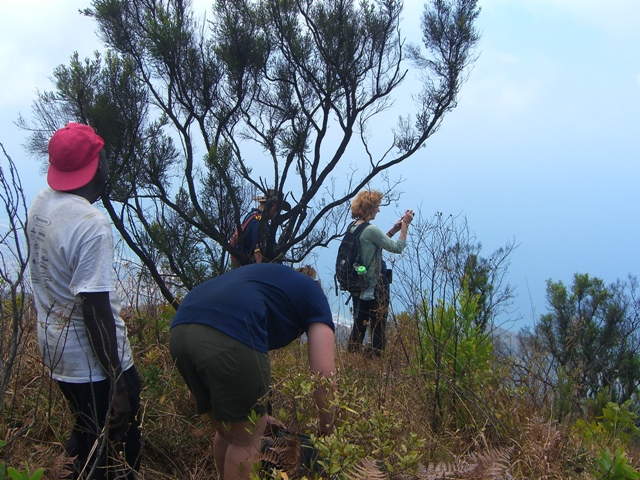 To celebrate the growing Ripple family Jemima the duck was purchased and was thoroughly enjoyed as a treat for Sunday dinner. Many of us feel we have earnt this feast after a gruelling eight hour trek up Mount Kuwirwe on Saturday. Led by a local forester with the fantastic name of McFancy, six of us tackled the slippery, steep slopes. Thankfully the lush forest shielded us most of the way and it was an amazing climb, with fantastic views of the lakeshore and surrounding villages from the top. With much falling and sore knees we made it back down and collapsed in the shade of a tree waiting for a minibus to drive past and pick us up. The bus was full but thankfully "this is Africa" (T.I.A as we are often told!) and space was found by having a boy cling onto the steps on the outside of the bus and having a few people standing crouched over the seats! Beers and a welcome swim in the lake at sunset at Lowani and Mwaya were enjoyed before dinner and Amarula on the terrace. We are incredibly lucky, well looked after and happy here by the lake."
Don't forget to check back next week for the next installment of Mwaya Mondays!