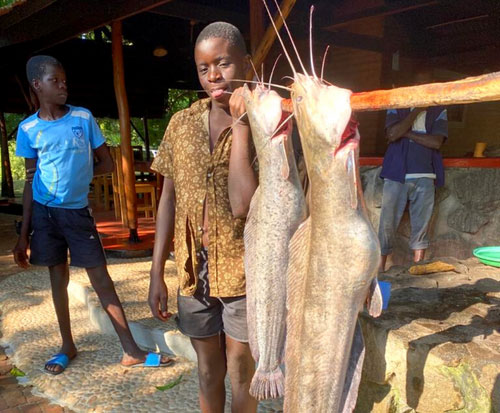 Will you look at the size of that fish! We haven't had the chance to share this photo before now but we are really encouraged to see catfish of this size in Nkhata Bay District.
Catfish tend to eat a variety of smaller fish and snails and whilst our Fish for Tomorrow project is about ensuring there are more and bigger fish for Malawians to eat, if this catfish is able to reach this size, it's a really good sign that fish stocks are improving.
Our project is now running across 450km of lakeshore and with more than 320 fishing communities involved. Learn more here.