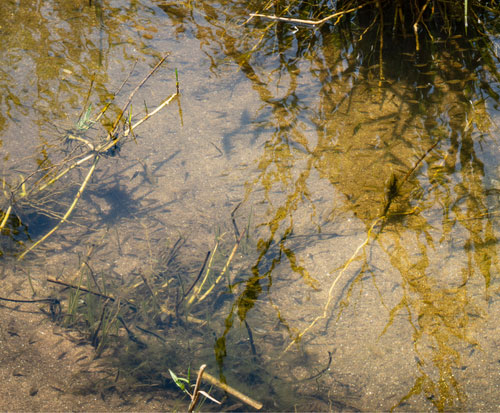 Look at all the baby fish. Can't see them? Take a closer look!
Through our Fish for Tomorrow project we are working with Beach Village Committees to protect 85 breeding grounds and they are so important. The breeding grounds provide the ideal place for baby fish to grow and be protected from predators.
One of the biggest challenges used to be stopping people fishing with mosquito nets in these breeding grounds. They would catch all the baby fish which then never had a chance to grow and be caught as full-size fish.
This challenge continues in some fishing Districts where the project has only just been introduced but in Districts such as Nkhata Bay and Nkhotakota, communities understand the benefit of leaving the fish to grow.