Learning with Ripple Africa
Ripple Africa is a grassroots charity running large scale Environment projects and small-scale Education and Healthcare projects in Malawi. We have created these resources to enable children in developed countries the opportunity to learn about life in Malawi.
There are activities linked to the mathematics, English, geography and creative arts, as well as there being some fun activities to do too. Just click on the relevant ages below to access the resources. We hope you find them helpful and enjoyable.
If your children want to fully embrace what a day is like for many Malawian children, you could have them sweeping the house before they start their lesson. In Malawi, children have to help with collecting water too. I am sure your children would enjoy the water challenge. Within the rural area where we work, primary school children can walk up to five kilometres each day to school. Why not challenge them to do five laps of the garden with the bucket of water on their heads? If you don't have a garden, you could get them to balance a few books on their heads instead and do laps around your home.
Take a look at our videos, word searches and spot the difference puzzles too.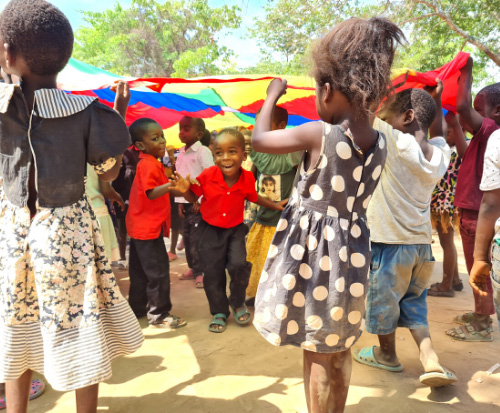 Puzzle activities and videos