Gifts of Client Residual Balances
Like many charities, Ripple Africa benefits from the generosity of firms gifting residual client balances. These donations and contributions support us in our work in Malawi.
What is a residual client balance?
Firms sometimes end up holding money in a client account at the end of a matter which they are unable to return to the client or third-party legally entitled to it. The Solicitors Regulation Authority (SRA) sets guidance for firms where this occurs, enabling the residual balance to be gifted to charity in certain circumstances.
Residual client balances can equal a few pence, to significant sums. For any amount over £500 relating to a single matter a charity can be asked to indemnify the donation should the legally entitled owner of the funds come forward. Ripple Africa offers an indemnity in these situations.
How can you donate a residual client balance?
Should your firm wish to gift residual client balances to Ripple Africa please contact our team here. 
What impact do residual client balance donations make?
Whatever the donation size, these contributions support our work in Malawi. We run large-scale Environment projects and local Agriculture, Education and Healthcare projects. Here are some of our achievements to date:
We employ 690 staff and have 12,300 volunteers working on our projects in Malawi.
We run eight pre-schools, support six primary schools, and we have built a secondary school.
We help communities to conserve over 340 sq.km of forest.
We have helped communities to plant over 21 million trees.
We are helping communities to conserve the fish along 736 km of lakeshore.
We are working with 125,000 households to provide each with a Changu Changu Moto fuel-efficient cookstove, saving 250,000 bundles of wood per week.
We support 100 Community Clubs to plant thousands of fruit trees and set up sustainable farming businesses
We provide vital therapy, equipment and operations to more than 150 children living with a disability
We have built a local health dispensary for over 10,000 people, and have undertaken other building projects at Chintheche Rural Hospital and at health centres in nearby Kande and Kachere.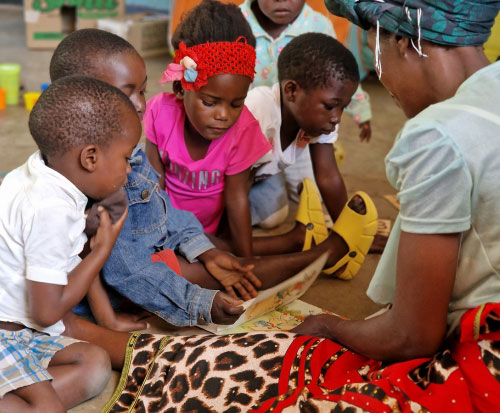 DEDICATED AND PASSIONATE TEAM