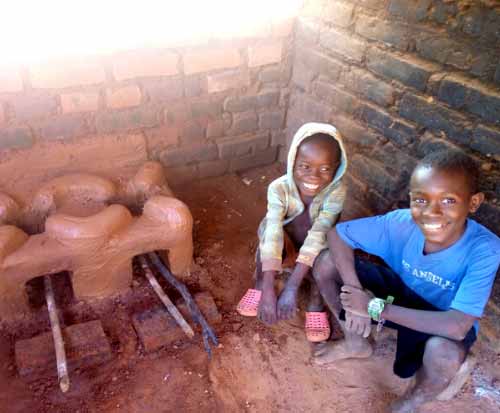 Future is 12 years old and during the past three years, has developed a keen interest in helping his community build, maintain and use their fuel-efficient cookstoves.
In 2016, he witnessed his brother John, one at the time, sustain bad burns from the cooking fire his family were using.
For Future, when he saw the fuel-efficient cookstove and understood how it is safer, became an advocate for the project.
Area Manager Oswald said, "Future is an expert in building and maintaining the Changu Changu Moto. It is interesting to see young children like him taking lead in society as they construct, use and maintain such stoves."