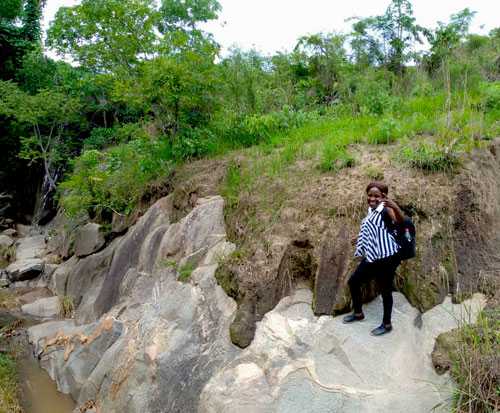 Getting to and from work isn't always easy in Malawi especially for our teams who work on the forest conservation project.
Gertrude was on her way to visit Batiya, a member of the Forest Conservation committee in Chibisa village.
Not only is it a long walk, Gertrude also has to cross a stream and scramble up the rocks to re-connect to a small track. Dedicated or what!
Interested to learn more about our Forest Conservation project? Click here.