A charity in Africa – Providing a hand UP, not a hand out
Ripple Africa's overriding aim is to empower communities so they themselves can achieve a sustainable future – we strongly believe that the local people can be the solution to many of the challenges they face. We are not just another charity in Africa, everything Ripple Africa does is in response to the local communities' needs. By enabling them, great things can happen. Ripple Africa's belief is "Providing a hand UP and not a hand out," and that philosophy has been central to the charity's ideology for nearly two decades.
We run large scale Environmental projects across six Districts in Malawi.
Environmental Projects in Africa
Over the years Ripple Africa has developed its environmental projects. As a result of deforestation in Malawi our first environmental project was community tree planting which continues to be a very successful project with about two million trees planted each year. We also realised it was important to enable the local communities to protect their forests so our forest conservation project started.
At the same time we became aware that one of the big causes of deforestation was the traditional method of cooking which used large amounts of firewood. We worked with the communities and developed a fuel-efficient cookstove which we called the Changu Changu Moto (Fast Fast Fire). Today, we have over half a million people who have their food cooked every day on one of these fuel-efficient cookstoves. This is saving 250,000 bundles of wood every week.
With the success of these projects and the community engagement, we realised the same approach could be utilised in Lake Malawi to address the over-fishing problem. That was the start of the Fish Conservation project in 2012 and today there are over 5,000 Beach Village Committee (formerly known as Fish Conservation Committee) members protecting 736km of lakeshore.
KM OF PROTECTED SHORELINE
COOKSTOVES BUILT AND IN USE
Care for our Planet
OFFSET YOUR CARBON FOOTPRINT
We run Agriculture projects across Nkhata Bay District.
Agriculture Projects in Africa
Through our Agriculture teams we are supporting families to grow improved orange-fleshed sweet potatoes, a variety of fruit trees as well as create sustainable farming businesses. We share simple techniques which get effective results and grow the futures of communities in Malawi.
Our Orange-fleshed Sweet Potato project improves the diets and livelihoods of tens of thousands of rural people. It's helping farmers to grow a more nutritious and higher yielding sweet potato. 
On our Fruit Tree project, we are working with 100 community groups to grow thousands of fruit trees each year. This not only provides food but a source of income too allowing families to be able to afford other necessities and save money. We are now teaching these Community Clubs how to efficiently set up small-scale sustainable farming businesses too.
Our approach as a charity in Africa
We believe in empowering local people to manage the projects which affect their own community. Our charity in Africa is big enough that it is making a huge difference in Malawi, but small enough that it remains effective, efficient, innovative and fun. Everyone involved is so passionate about what the charity is doing, and it is this great enjoyment and enthusiasm which makes Ripple Africa the charity that it is.
We also run small scale Education and Healthcare initiatives in and around our base at Mwaya Beach.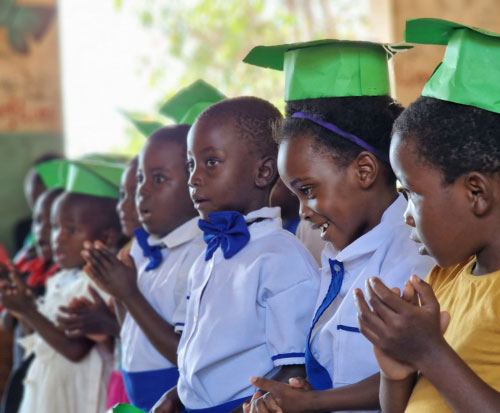 To improve local education in Malawi, Africa, we run eight pre-schools, support six primary schools and a secondary school where volunteer teachers are welcome to assist. We also run Children Reading Clubs and Adult Literacy classes, and a community library in and around the community of Mwaya, in Nkhata Bay District.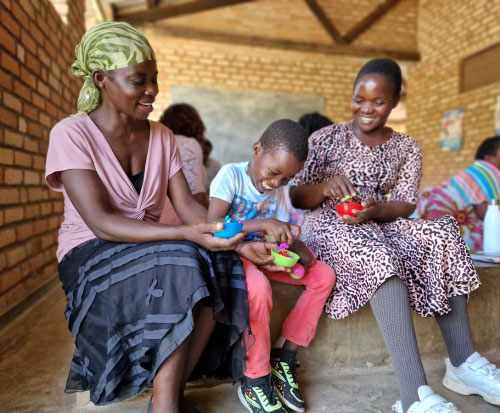 To improve local healthcare in Malawi, Africa, we run a disabilities and rehabilitation project which welcomes volunteer physiotherapists. We also run a family planning and sexual health project and volunteer nurses and midwives support the local health centres and rural hospital.
Get Involved – Make a Difference with a Charity in Africa